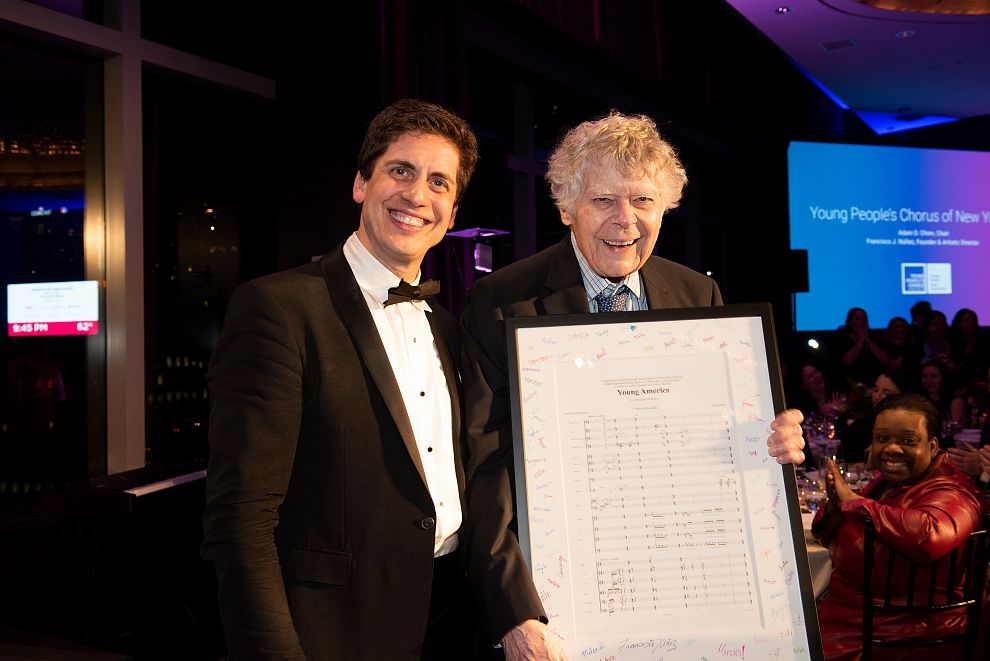 Photo Credit: Stephanie Berger. credited. Taken at the Young People's Chorus of New York City's Gala.
At what proved to among the last benefit concert galas of the New York nonprofit season, the Young People's Chorus of New York City (YPC) with founder and artistic director Francisco J. Núñez announced Gordon Getty as their Legacy Honoree and Artist in Residence for next season.
"Mr. G," as he was affectionately referred to throughout the evening, was uniquely honored for his work both as a composer and philanthropist supporting classical music and youth education. Following a sold-out concert at Jazz at Lincoln Center that included Getty pieces Shenandoah and Young America, the composer was surprised at dinner with the video below, narrated by his colleague and good friend John Corigliano.

As part of Mr. Getty's Artist in Residency tenure, YPC will perform his choral music throughout the 2020-21 season. The composer is also writing new choral works for YPC to premiere during this year-long collaboration. He remarked how thrilled he is to work with this remarkable organization and the young choristers who will bring the power of music and community forward into their lives.