Poor Peter
Set of three songs for high voice and orchestra
Piano reduction available
Double quartet version available
Text by Gordon Getty
Duration: 7:40
Where is My Lady
Tune the Fiddle
Ballad of Poor Peter
Orchestration: 2 flutes, 2 oboes, English horn, 2 clarinets, bass clarinet, 2 bassoons, 2 horns, percussion, harp, celesta, strings
Poor Peter: The Ballad of Poor Peter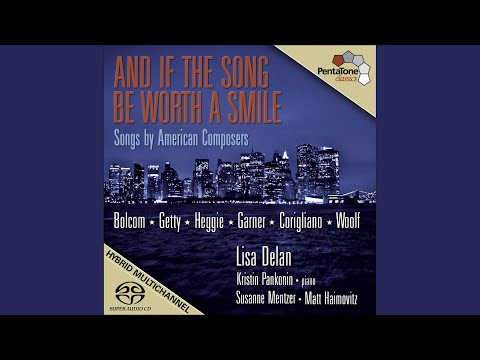 Poor Peter: The Ballad of Poor Peter · Lisa Delan

And If the Song be Worth a Smile: Mentzer, Susanne - Bolcom, W. / Getty, G. / Heggie, J. / Garner, D. / Corigliano, J. / Woolf, L.P. (Songs by American Composers)
? 2009 PentaTone

Released on: 2009-04-01

Artist: Lisa Delan
Artist: Kristin Pankonin
Composer: Gordon Getty

Reviews
Getty's set of three songs Poor Peter is well crafted.
Dominy Clements
Music Web International, 2009
These three songs are immensely enjoyable. Sung with considerable feeling by Delan, the songs in Getty's vision of Elizabeth England (or thereabouts) are distinguished by haunting lyricism and, in "Tune the Fiddle," by body-engaging rhythms.
Jason Victor Serinus
Opera Now, October 2009